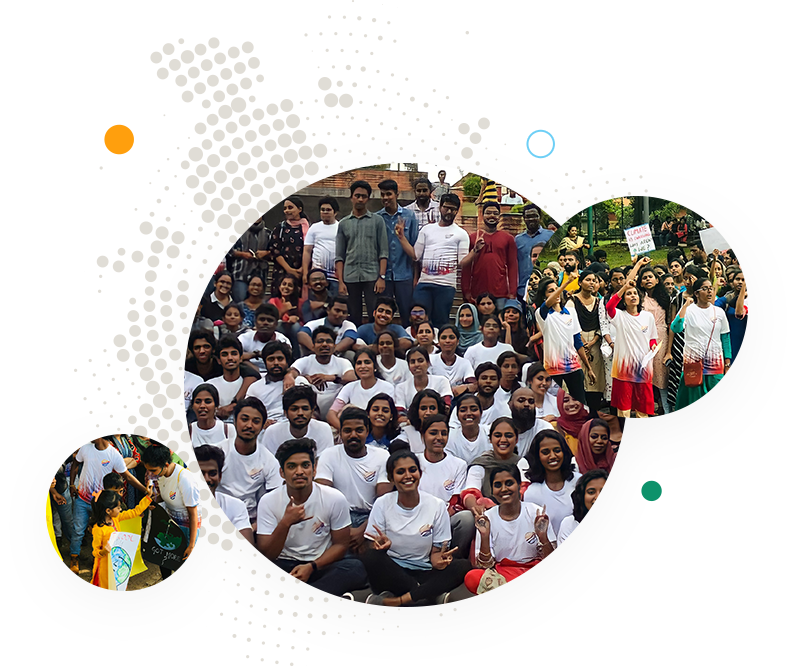 Rise Up Forum is a volunteer-driven, youth led organization formed by a fraternity of youngsters during Kerala Floods 2018, coordinating relief activities.
We center our capabilities towards humanitarian assistance and disaster relief. The team has earned its reputation and popularity due to its rapid and proactive response in disaster and mitigation processes throughout the country. The young volunteer network has evolved into a structured and organized one over the years. The projects that Rise Up took were successfully completed with an extraordinary pace primarily because of the very active, responsive and responsible collection of youth working behind it.
Reg. No. 309/IV/2018

Rise Up Forum intends to develop Group Foster Homes across the country in order to safeguard the rights of children who are often denied their basic rights such as a nurturing family and a healthy social life.
ARISE initiatives produce cloth bags by giving incentives to women from economically weaker sections of the society. RUF distributes these bags across Kerala at social and cultural events as well as to merchants.
The Green Cover Project aims at increasing the green cover of the planet Earth by a massive plantation of trees, either as a cluster in a selected area or in a locality, school/college campus, beside the road or other public places.
'Big No' is an initiative by Rise Up Forum , a Campaign oriented project designed for educating children and youth on Comprehensive Sexuality Education.

Project Aranya aims to develop an Urban Forest Model using Miyawaki Methodology ("Miyawaki" technique ) to create a naturally resilient forest in cities especially in public places or educational institutions.
Panjami is a project to bring back the revolution in education so as to make every girl child's dream to attain education a reality. Every girl child will be provided with a monthly grant to cover their basic cost of education and resources.
Been involved with many NGOs but till now I haven't had the satisfaction of being a part of a family that actively functions to bring change everyday in our society in all their capacity. Their novelty in thoughts , concepts and the affectionate working atmosphere has made a huge impact on me ! Hoping to work together more in the future too
Rise Up Forum has stood as a family for me. A family with a group of aspirational volunteers who care about the fundamentals of a society!