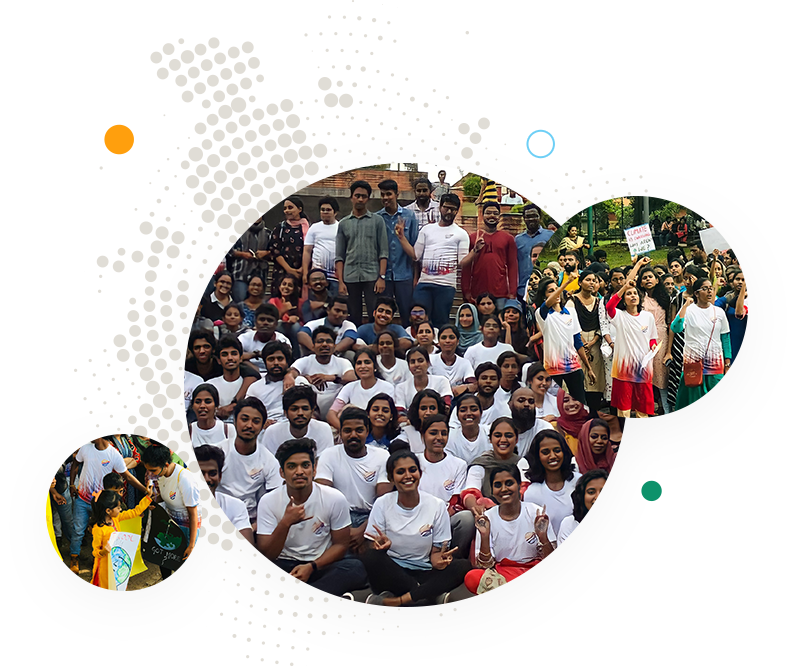 Rise Up Forum is a volunteer-driven, youth led organization formed by a fraternity of youngsters during Kerala Floods 2018, coordinating relief activities.
We center our capabilities towards humanitarian assistance and disaster relief. The team has earned its reputation and popularity due to its rapid and proactive response in disaster and mitigation processes throughout the country. The young volunteer network has evolved into a structured and organized one over the years. The projects that Rise Up took were successfully completed with an extraordinary pace primarily because of the very active, responsive and responsible collection of youth working behind it.
Reg. No. 309/IV/2018

I feel proud and privileged being a member of the Rise Up family, which has played a significant role during many disasters and pandemics. It's an honour to be among such dedicated and inspiring people and I extend my support and wishes for every endeavour.
Been involved with many NGOs but till now I haven't had the satisfaction of being a part of a family that actively functions to bring change everyday in our society in all their capacity. Their novelty in thoughts , concepts and the affectionate working atmosphere has made a huge impact on me ! Hoping to work together more in the future too
Rise Up Forum has stood as a family for me. A family with a group of aspirational volunteers who care about the fundamentals of a society!