Queer and Diversity Support - QuaDS
QuaDS focuses its area of action to ensure gender empowerment in all its horizons being an ally of queer community and diversified genders, to strive for humanity and eradicate oppression in every form. Hundreds of Rise Up Forum volunteers are led by committees comprising 60  percentage people identifying as women.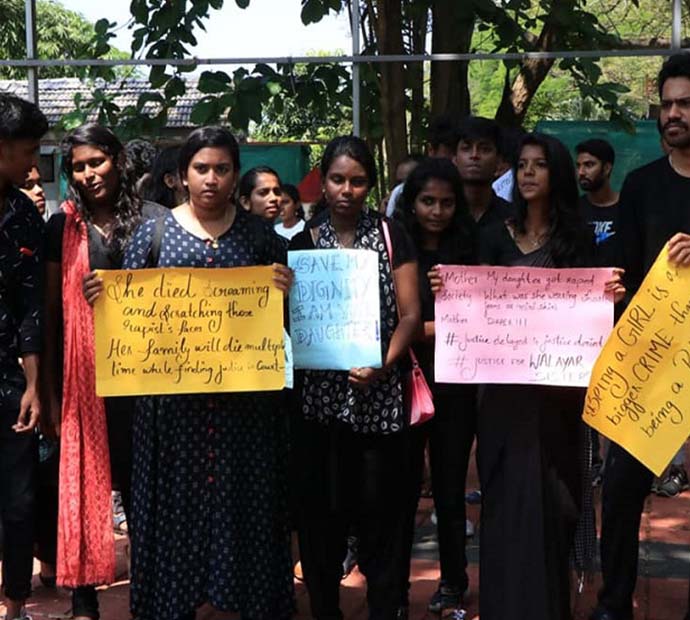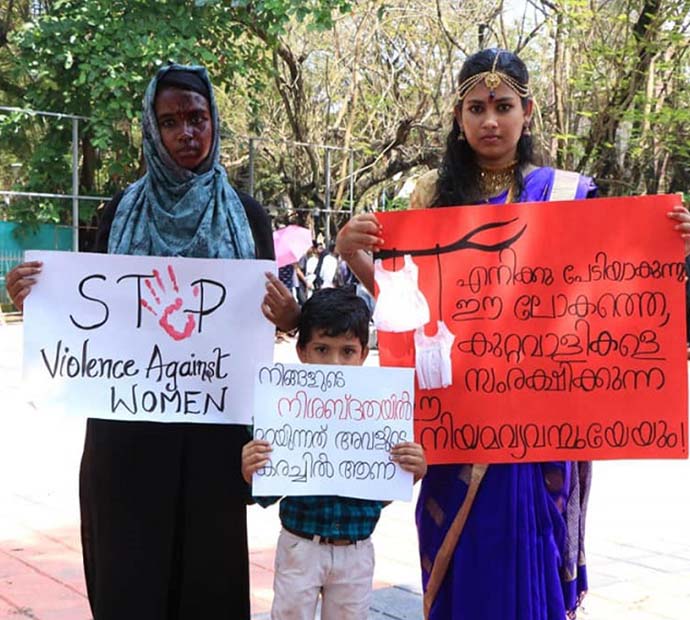 Demonstrations against atrocities on Women and Children ​
In association with All Kerala law students welfare trust, RUF organized a demonstration to create awareness and educate the public regarding Women and Juvenile safety. The awareness needed to address the results of lack of sex education and patriarchal imposition from childhood which results in a child feeling insecure to react and hesitant to respond in a situation where they get molested, raped or sexually abused.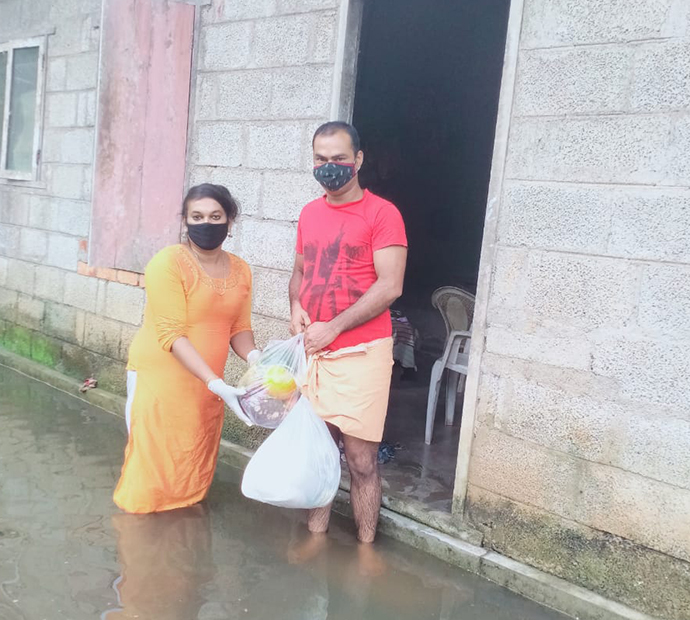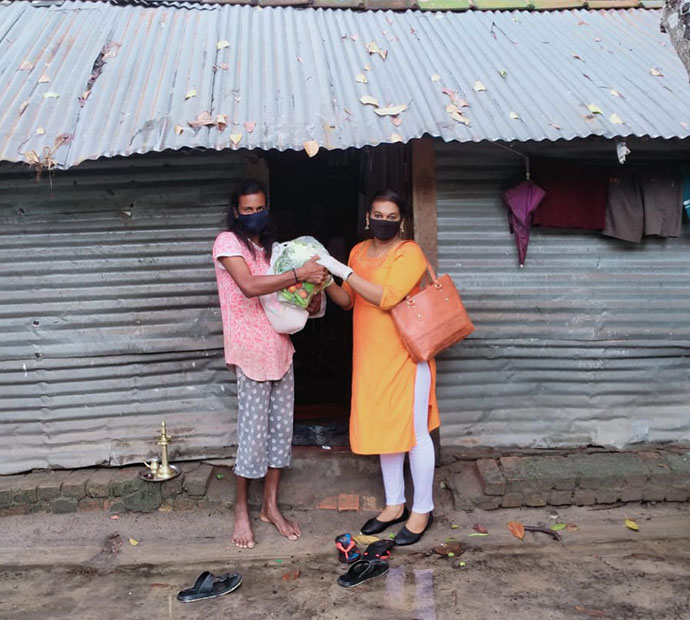 Food distribution to the transgender community ​
In our attempt to extend our assistance to the transgender community in Central Kerala, we got glimpses of their lives made much more estranged due to the floods and Covid-19. We along with Sunday Friends and Mr. Sunil Luthria, provided food and medical supplies to this lockdown-hit community living in temporary settlements at different locations (Thottapally,Karuvatta, Veeyapuram, Mannar, Mavelikara, Kareelakulangara, Muthukulam, Kandalloor(pullukulangara), Karthikapally) bringing an end to their days of starvation.
(Orange The World Campaign 2021)
Wall Art at Fort Kochi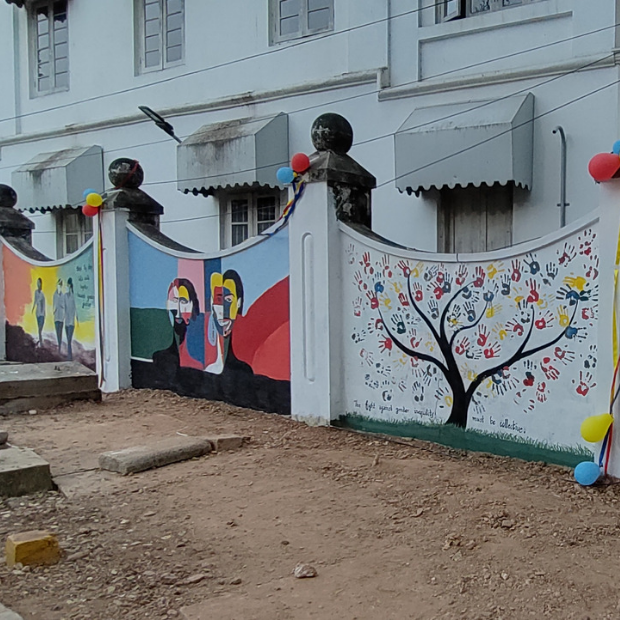 Understanding the significance of a talk and action in a public domain Rise Up Forum conducted a Wall Art Program in Fort Kochi which is often understood to be the heart of the cultural and political occupation of Kochi on the 19th of December.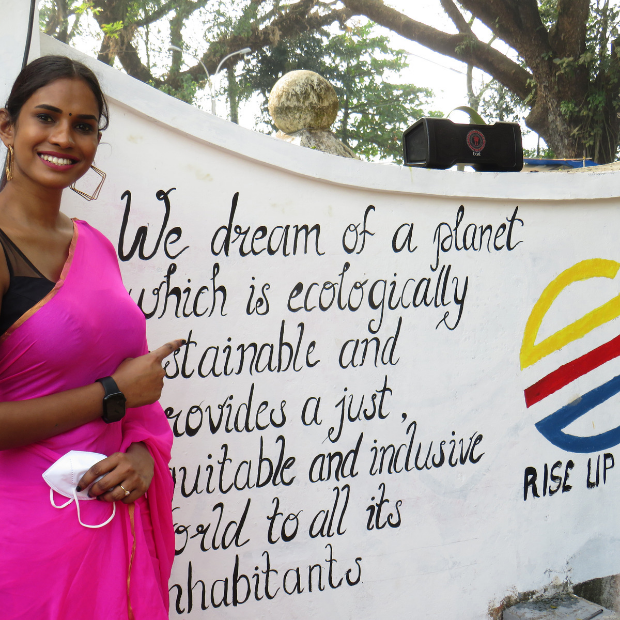 The program was inaugurated by Sruthi Sithara, Miss Trans Global 2021 by placing the first handprint in the "collectiveness tree " the organization depicted to impart a message that every action against gender inequality must be collective, followed by the volunteers and public present at the event.
Orange the World Campaign 2021
Webinars and workshops were conducted in collaboration with sex education Kerala and Sriranjinji Raman on the topics of comprehensive sexuality education which extended for 3 Days and climate justice and gender inclusivity respectively. Instagram live was conducted in association with Boondh cups on menstrual health and justice, sriranjini Raman on Social justice and climate justice, and Sex Education Kerala on Gender based violence.
Members extended solidarity for 16 Days of Activism and against Female Genital Mutilation, Gender-based violence, Femicide, Menstrual health management, Sexuality education, period poverty and climate justicewith a vision of reaching out to a wider audience and spreading awareness on concerning issues.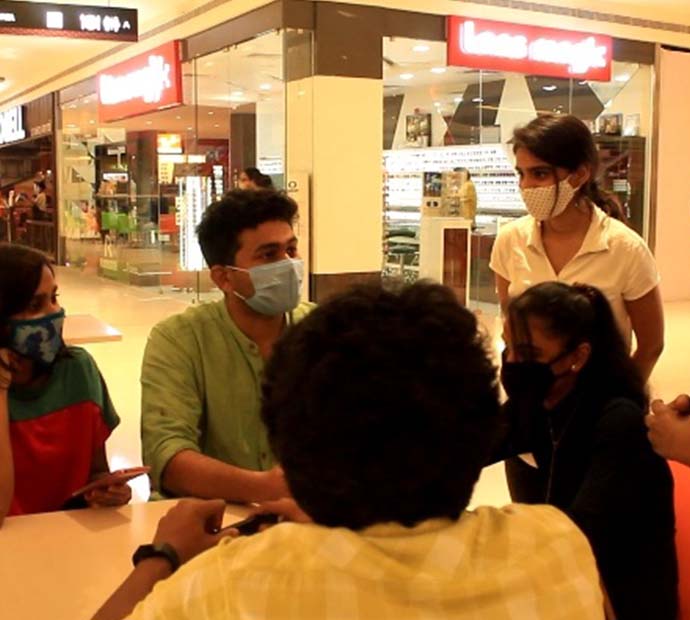 16 Days of Campaign Against Gender-Based Violence is an international campaign to challenge violence against women and girls. RUF focussed mainly on issues of Cyber harassment and Menstrual Health Management. Our team conducted several activities on online platforms and also conducted a social experiment in Trivandrum and Calicut to understand if periods were still a hush-hush topic among men.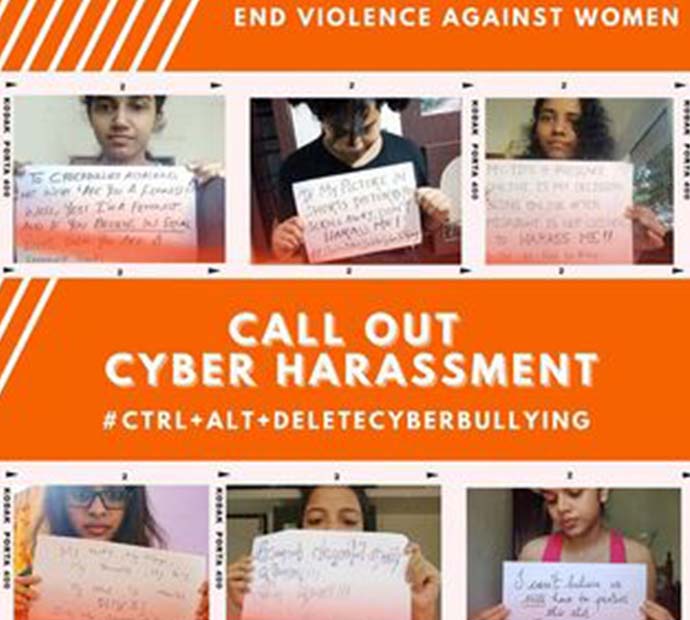 Orange the World Campaign 2020
Taking the 16 days of activism forward, our executive members interacted with NSS volunteers from the College of Engineering, Vadakara by conducting an online session on how to tackle Cyber Harassment.
Rise Up Forum organized a Pride parade as part of the pride month celebration on 26 June 2022.The pride saw holistic and inclusive participation of individuals belonging to the community and the allies as well, students from various colleges and schools across Kerala showed up for the rally.Queer organizations like Sahodari, punarjani were present during the rally throughout and extended extreme support.The pride began from Manachira square near the sports council and concluded after passing through Muthalakullam.Bands, flags, dance, an open mic for sharing stories, remembering queer individuals, and slogans were the key highlights of the rally.