Queer and Diversity Support - QuaDS
QuaDS ardently directs its focus towards the achievement of gender empowerment across all horizons, thereby relentlessly striving towards humanity's betterment and the eradication of all forms of oppression. Our committees spearheading these efforts consist of 60% individuals who identify as women, thereby ensuring a diverse and inclusive approach towards the promotion of gender empowerment.
Public Awareness Campaign on the Prevalence of Atrocities Against Women and Children:
RUF, in association with the All-Kerala Law Student's Welfare Trust, organized a public awareness program to educate on critical issues surrounding the safety of women and juveniles and disseminate information on the importance and urgency with which it must be addressed. The campaign was undertaken to address the ramifications of inadequate sex education and patriarchal impositions that have led women and children feeling insecure, timid, and hesitant to react when faced with instances of molestation, rape, or sexual abuse. We endeavoured to create a platform for dialogue and discussion that facilitated an understanding of the broader repercussions of the problem and the significance of building a safer and secure environment for women and children and a society free from violence, discrimination, and abuse.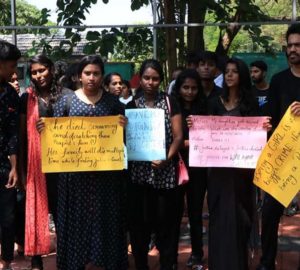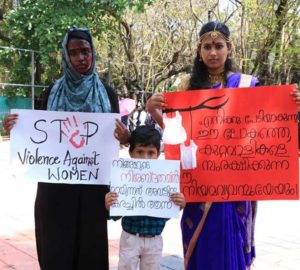 Food distribution to the transgender community ​
In our attempt to extend our assistance to the transgender community in Central Kerala, we got glimpses of their lives made much more estranged due to the floods and Covid-19. We along with Sunday Friends and Mr. Sunil Luthria, provided food and medical supplies to this lockdown-hit community living in temporary settlements at different locations (Thottapally,Karuvatta, Veeyapuram, Mannar, Mavelikara, Kareelakulangara, Muthukulam, Kandalloor(pullukulangara), Karthikapally) bringing an end to their days of starvation.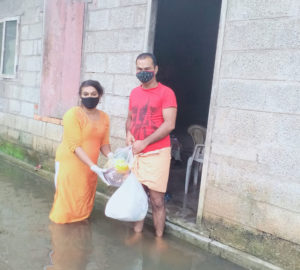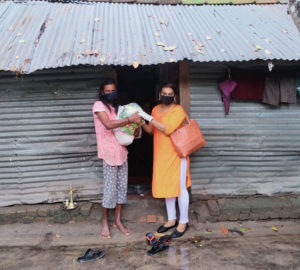 (Orange The World Campaign 2021)
Wall Art at Fort Kochi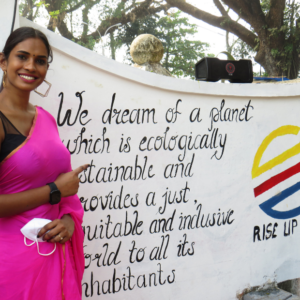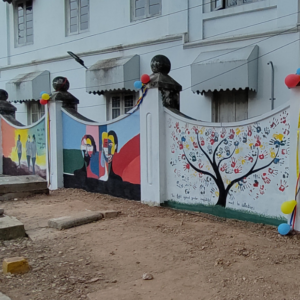 Acknowledging the significance of public discourse and action, Rise Up Forum organized a Wall Art Program on the 19th of December in Fort Kochi , the epicentre of Kochi's cultural and political fervour. The event was inaugurated by Sruthi Sithara, Miss Trans Global 2021, by placing the first handprint on the "collectiveness tree" – the symbol representing the imperative need for collective efforts in combating gender inequality. Volunteers and public joined their hands in this message of solidarity and social responsibility.
'Taking Orange the World Campaign '-2021
Webinars and workshops were conducted in collaboration with organisations and individuals actively vouching for gender justice across the country aimed at cultivating a comprehensive and holistic approach to the acquisition and implementation of gender justice.
'Taking Orange the World Campaign '-2020
Orange the World" campaign," spanning 16 days, is an esteemed international campaign aimed at combating gender-based violence against women and girls. At RUF, our focus was predominantly centered on the critical issues of cyber harassment and menstrual health management. Our dedicated team orchestrated various online activities to raise awareness and conducted a compelling social experiment in Trivandrum and Calicut to discern the persisting taboo around menstruation among men.