Educational Scientific and Cultural Development
The ESCD wing of RUF aims to make education accessible to everyone, develop scientific temper, and value diversity in our culture. We believe that it is our collective responsibility to contribute to the upliftment of the underprivileged in society. We diligently provided study supplies and gadgets at times of need, including TVs, tablets, and books. The team actively aided schools in restoring flood-affected libraries and setting up libraries in the under-resourced regions.
Study Material Distribution
RUF assisted Little Flower LP School, Varapuzha, and Vivekodayam Vidya Mandir in restoring the flood-affected libraries and supplying study materials.
Further, the team provided school bags, notebooks, stationery, and other supplies to the tribal students in Mananthavady and Thirunelli panchayats, Kuttampuzha tribal Anganwadi, Kunnuvayal Govt LP School in Ernakulam (along with PTSD Counseling Session), and Devaswom Board School at Parumala.
Team RUF distributed book study supplies to tribal students of Wayanad in coordination with the Kudumbashree Community Development Society.
RUF provided notebooks to underprivileged high school students of GHSS Parambil, Parambil Bazaar, Calicut.
RUF collected and distributed notebooks to students at CSI church Chowara, Thiruvananthapuram.
School bags were distributed to Utkramit Madhya Vidyalaya, Sonpur, Bihar, and Rajkiya Utkrst Middle School at Jodhpur, Rajasthan.
With the support of the Kerala State Forest Department and Totem Resource Center, RUF set up a library for the under-resourced tribal students at Kaloor, Wayanad.
Our program ESCD (Educational Scientific and Cultural Development) primarily aims to overcome challenges which obstructs a child's  access to basic amenities in education. This is achieved by providing them with various resource support, improvising household capital , developing infrastructure of public educational institutions and mentoring support.
Shortage in basic supply crockeries makes it difficult for L P School, Valiyashala, Trivandrum to supply mid-day meals to students. As a part of empowering public institutions which indeed are the last resort of under-served, We  extended our service by supplying crockeries.
Narrowing the digital divide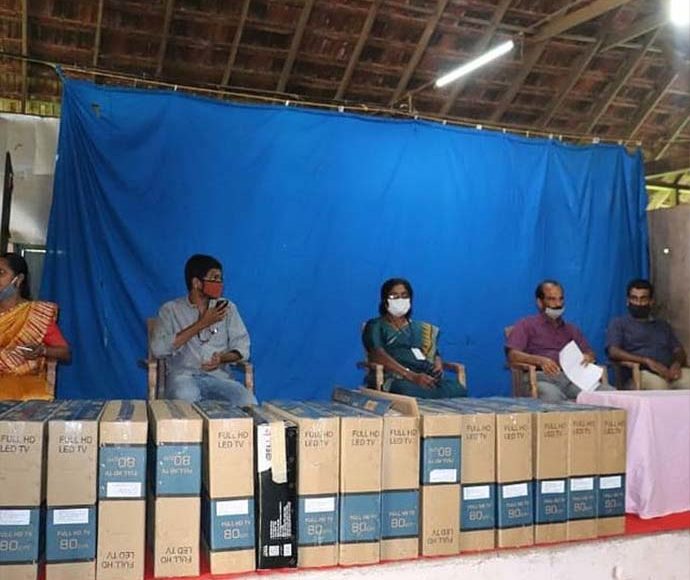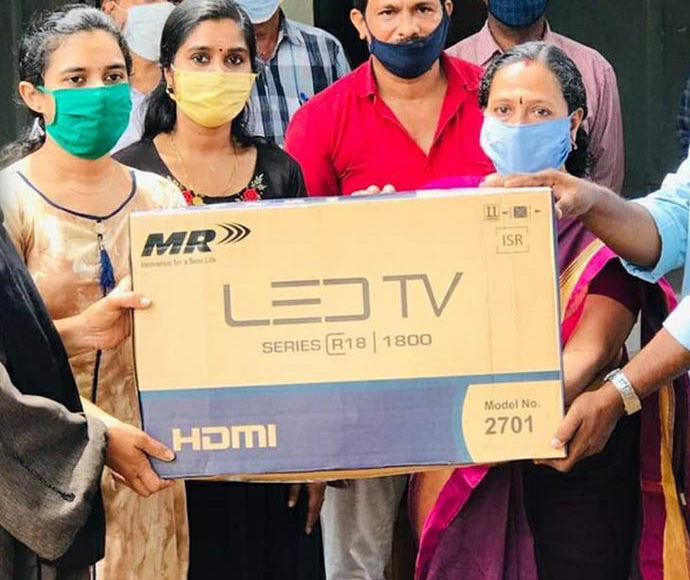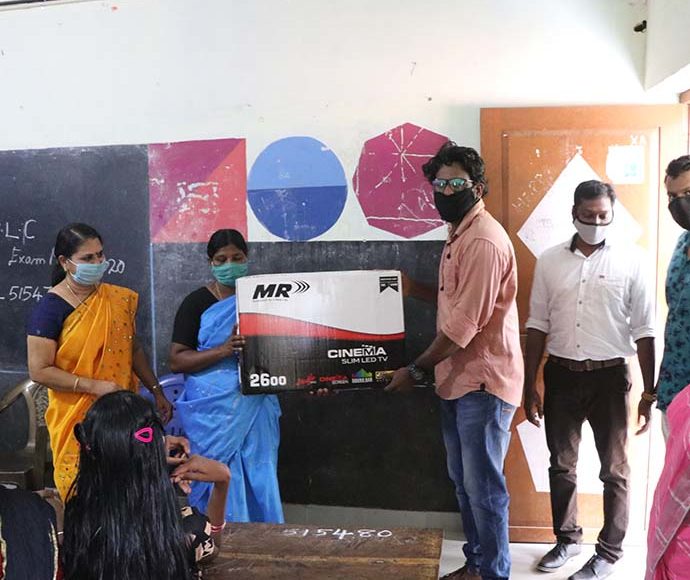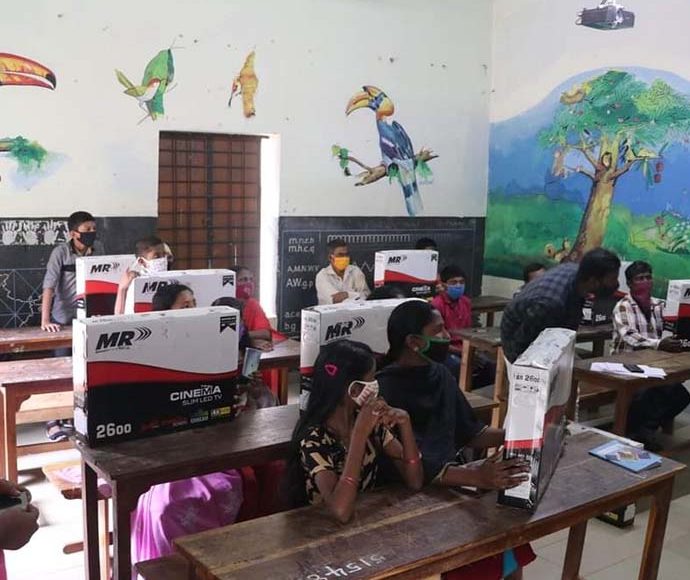 Distribution of Television sets/Mobile Phones
RUF Distributed Television sets across Kerala, and we witnessed full-on smiles from Thiruvananthapuram (Pothencode) through Pathanamthitta, Kottayam, Idukki, Alappuzha (Ambalapuzha, Chengannur), Ernakulam, Palakkad(Vaniamkulam), Kozhikode(Koduvally, Kadalundi & Kuttikattur), Malappuram, Wayanad till Perala in Kasargod.
Most TVs were distributed through schools including Govt High School Kandala, Trivandrum, Govt. Higher Secondary School Parambil, Calicut, Mannam Memorial High School Nariyampara, Kattappana, Boys HSS North Paravur, Govt. HSS Cherayi and CMS Higher Secondary School, Arapetta.
The team also provided mobile phones to the inmates of Anjanam Children's Home.
Washroom Construction
(CSR)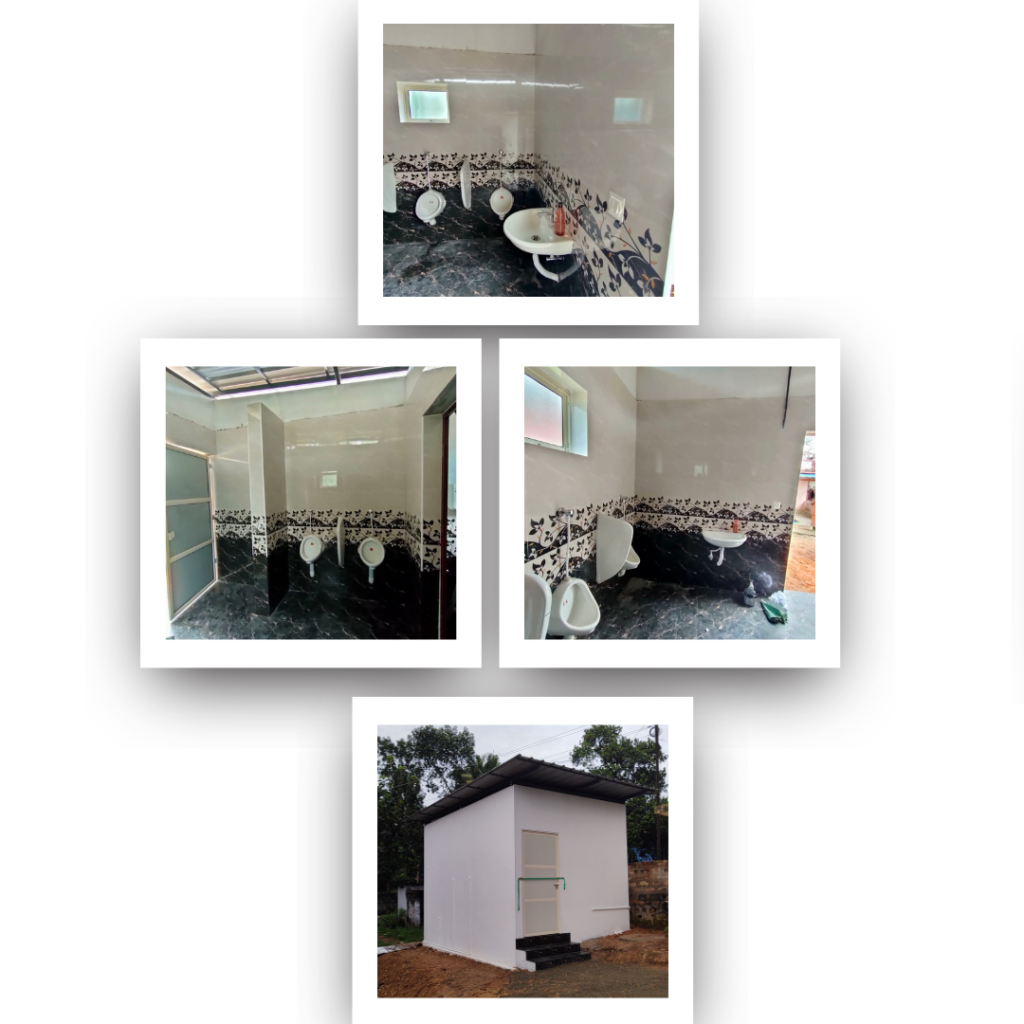 Rise Up Forum in partnership with UST on building infrastructure facilities such as Washroom for St. Augustine's High School, Murukkumpuzha, Trivandrum which is a basic requirement for the functioning of school. Accessibility to clean  Sanitation facilities is a pre requisite for every educational facility and it is a basic right of every student.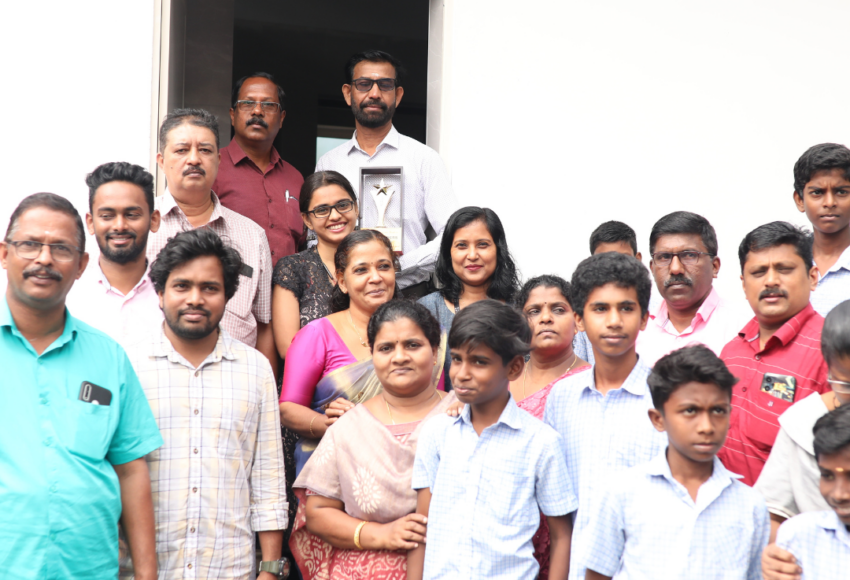 G L PS Valiyashala Thiruvananthapuram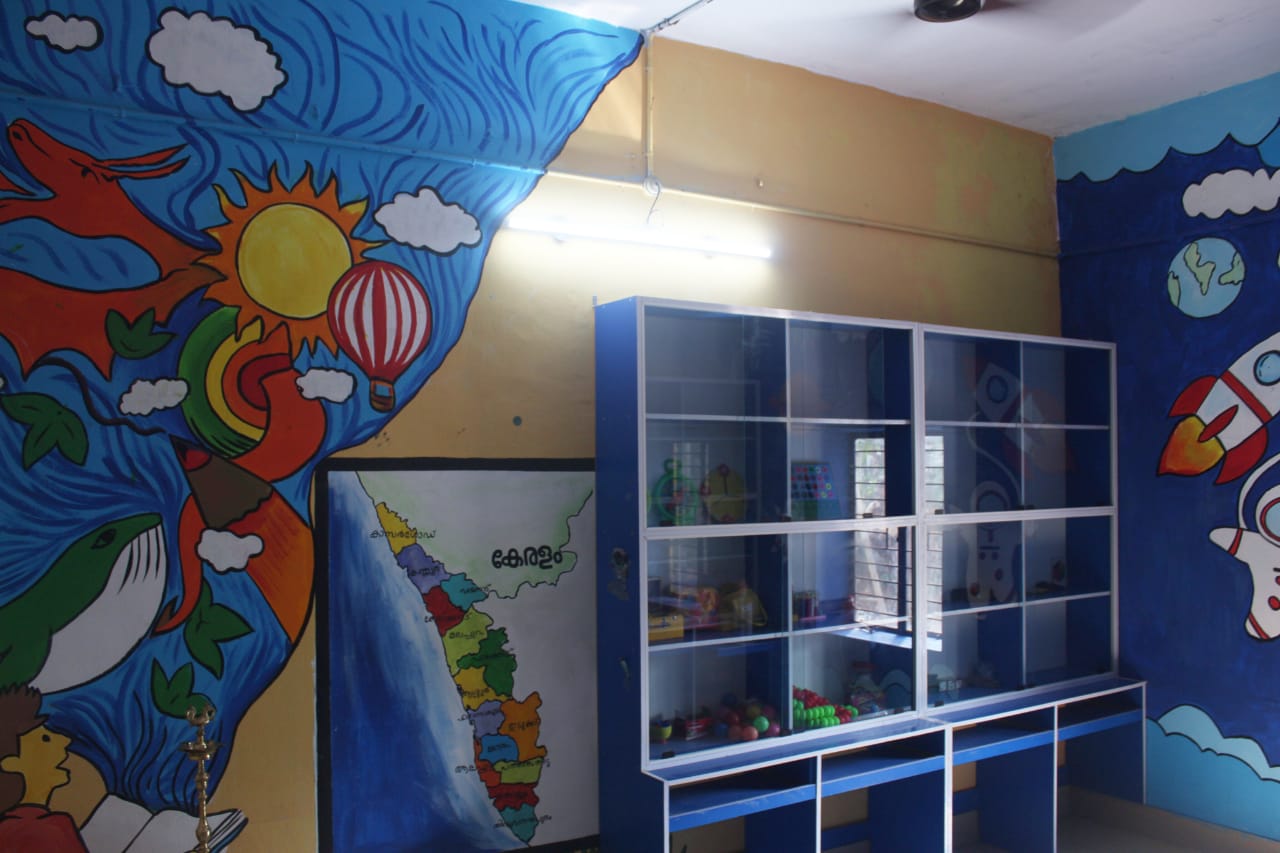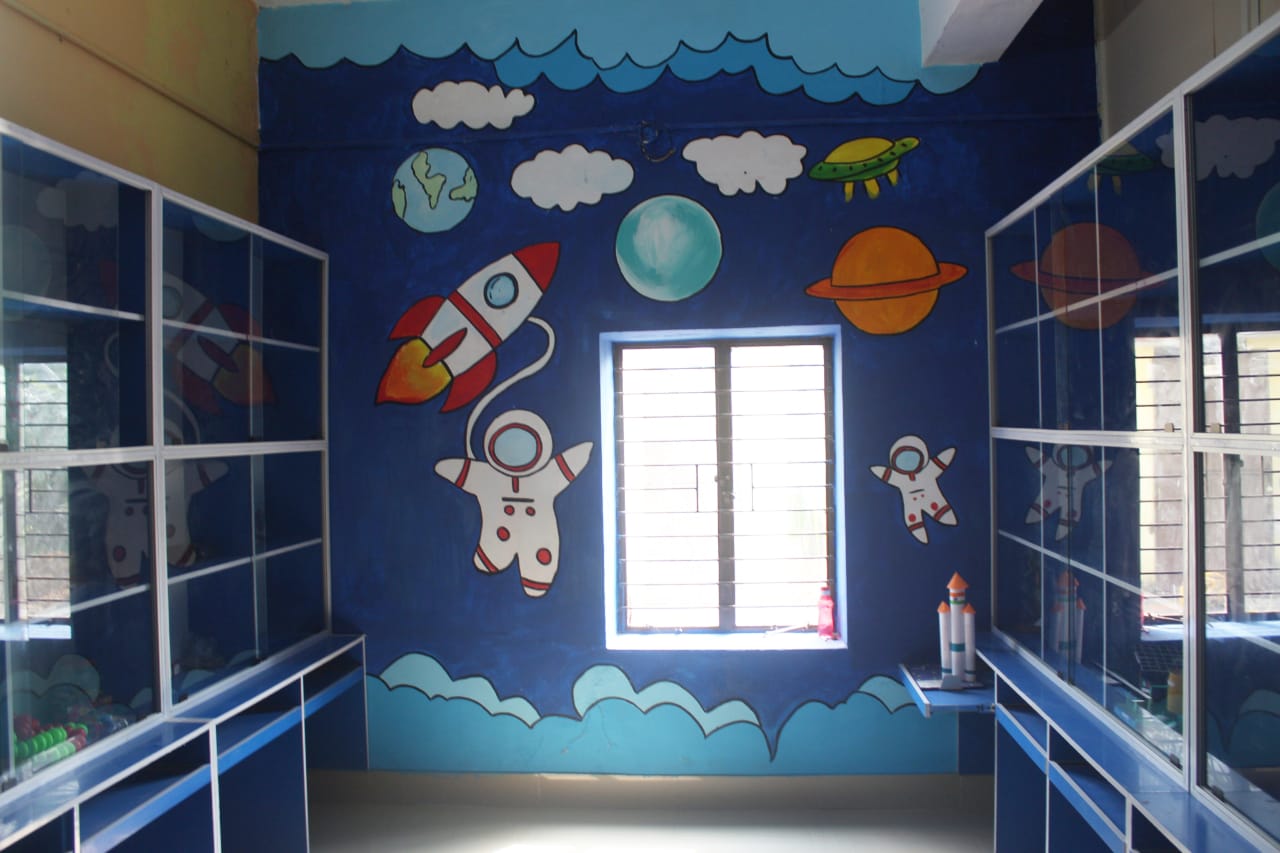 Rise up forum in collaboration with UST developed a science lab in LP school, Valiyashala, as part of our CSR initiative. By painting the walls with appealing wall art including diagrams and pictures such as pertinent to the elementary school curriculum and building shelves that match the diagrams to accommodate a wide range of equipment, the science lab has been specifically designed to encourage and enhance children's scientific curiosity and inquisitiveness.